SHAKEZPEARE is a UK artist who without question brings to the table nothing but raw lyricism,

THIS UK ARTIST HAILING FROM COVENTRY CITY. WITH BRITISH, GERMAN AND JAMAICAN ROOTS, HAS BEEN CONSISTENTLY RELEASING MUSIC SINCE HE GAINED HIS FREEDOM IN 2008. HIS RAW, UNDILUTED SOUND HAS LED TO HIM GAINING SUPPORT IN ALL CORNERS OF THE UK AS WELL AS EUROPE AND THE USA.

SHAKEZPEARE HAS WORKED AND SHARED STAGES FAR AND WIDE WITH THE LIKES OF GZA, KILLAH PRIEST, INFAMOUS MOBB DEEP'S HAVOC & BIG NOYD, DJ L.E.S, ONYX, KOOL G RAP, SMIFF N WESSUN, SUGARHILL GANG, MELLE MEL, DJ PREDATOR PRIME, RODNEY P, WU TANGS KILLARMY'S DOM PACHINO, JOE YOUNG, SKINNYMAN, TONY D, P MONEY, TREMZ (SCOUSE TRAPPIN), IZZY GIBBS, MALIK MD7, REVEAL, WORDSMIFF, TRIPLE DARKNESS, MICALL PARKNSUN, BRONZE NAZARETH, AND MANY MORE...

TROUBLED Shakezpeare's last album is a deeper look into the mind of a troubled soul that battles on a daily basis to continue to conquer and maintain dominance over its demons. On this new album Shakezpeare still holds no punches with his deliberately blunt to the point style of writing, however on this album the truth hits hards and cuts deeper than ever before.

"GZA ROCKED LEICESTER DOWN WITH MINIMAL EFFORT. SOME MAY SAY THAT SHAKEZPEARE MAY
HAVE OUT-PERFORMED GZA ON THIS NIGHT, AND THAT IS AN ARGUABLE POINT".

"Don't call him 'Trouble', he's already TROUBLED, as his latest album suggests, this album takes to a more deeper, almost twisted side to the persona, whether intentional or not."

"Even if you are 'straight edge' like myself, this is an album you can channel your emotions into."
QUOTES BY MIKE DOGG REPPIN 4 U Album Review
Here's what you get:
All the new music I make

streaming instantly on your mobile device via the free Bandcamp app, and also available as a high-quality download.*

Access to subscriber-exclusive messages:

These back-catalog releases:
The satisfaction of knowing you're supporting me in a sustainable way.
You're a subscriber
Thank you!
* Downloads are DRM-free and available in MP3, FLAC and
more
.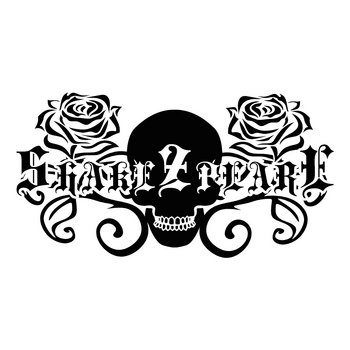 Shakezpeare
Coventry, UK
Shakezpeare born in the UK with German, Jamaican & English roots. Aggressive wordsmith that has Supported & Toured with GZA, Infamous Mobb Deep, Havoc, Big Noyd, DJ L.E.S, Kool G Rap, Killah Priest, Onyx, Smif N Wessun, Rodney P, Dom Pachino, Joe Young, bronze Nazareth SkinnyMan and more.